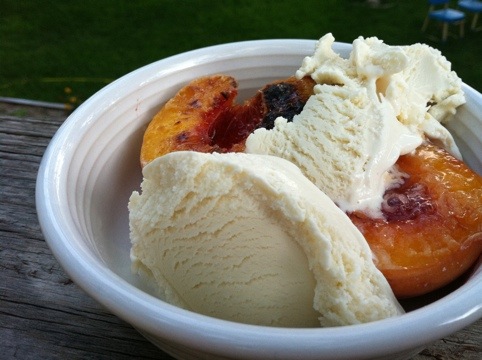 This is my favorite time of year as far as produce goes. Olathe sweet corn is in abundance, the garden starts to go gang-busters and peaches…oh the peaches! This year my tree gave me a pretty nice crop for being a baby – about 35 peaches. I just love everything peach: cobbler, margaritas, peaches & cream, dried peaches, pie!
Tonight I made brûléed peaches from some of my harvest. It was amazing, and SO easy.
Cut peaches in half, sprinkle 1/4 cup of sugar on a plate. Place the cut side of the peach in the sugar and press to get a good coating of sugar on the peach. Broil until the sugar is bubbly and golden brown 5-10 minutes. (watch closely!) Serve immediately with the very best ice cream. I like haagen daz or bryers.
Category: recipes Comments Off